Some of our customers need more nutritional support than others. For this reason, our team develops tailored nutritional solutions for more vulnerable groups with specific needs.
Nutrition in times of illness and as we age
Our health capital is a precious resource in which nutrition plays a significant role. The right nutrition throughout life is essential for proper growth and development, maintenance of good health, and to help the body recover from illness.
Often, people suffering from diseases or age-related ailments have specific nutrient requirements that can't be met through a normal diet. For these people, the use of medical nutrition can prove beneficial. Specialized nutritional solutions can help patients regain the strength and energy their body needs for faster recovery, or it can assist children with faltering growth in need of extra nutrition to catch up with their peers. On a larger scale, medical nutrition has also been shown to lead to lower costs of care: fewer complications, shorter hospital stays and reduced mortality.
At Danone Research & Innovation, we are dedicated to developing new and innovative nutritional solutions. For this purpose, we are committed to a patient-centered approach, seeing both the patients and his or her healthcare holistically. It's all about integrating medical nutrition into healthcare to help give patients a better quality of life now and in the future.
We investigate the specific nutritional needs associated with age, health conditions and diseases, and apply this knowledge in the pursuit of evidence-based products that meet the nutritional needs of our consumers and patients.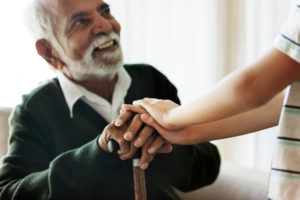 Nutrition in early life matters
The right nutrition in early life is crucial for growth and development and can have an impact on lifelong health. At Danone Research & Innovation, we are committed to providing safe, high-quality, science-based nutritional solutions with proven health benefits.
Human milk is the best source of nutrition for all infants and provides numerous short- and long-term benefits. However, we recognize that full breastfeeding is not always possible. For this reason, we work hard to better understand human milk composition in order to develop innovative early life nutritional solutions and to provide mothers with breastfeeding support.
In addition, Danone Research & Innovation seeks to alleviate and manage symptoms of certain early life conditions. Cow's milk allergies, protein intolerances and other conditions may mean that normal infant nutrition is either impossible or insufficient. For these situations, we develop specialized solutions to make sure infants receive a balance of energy, protein, vitamins and minerals to help them grow and thrive.
We firmly believe that the right nutrition in the first 1,000 days – from pregnancy until two years of age – can positively influence short and long-term health outcomes.