We develop products that are available in a variety of different formats. These include liquid and powder formulas, cereals, infant meals, creams and smoothies, tube feeds and drinkstyle products. Our deep understanding of the physical properties of ingredients, their interactions and microbiological status keep our recipes stable. We carefully examine the specifications of raw materials, monitoring the final composition in our laboratories.
We ensure that the nutritional values, as well as the sensory properties (e.g. colour, taste) of the product stay as intended throughout the entire shelf life.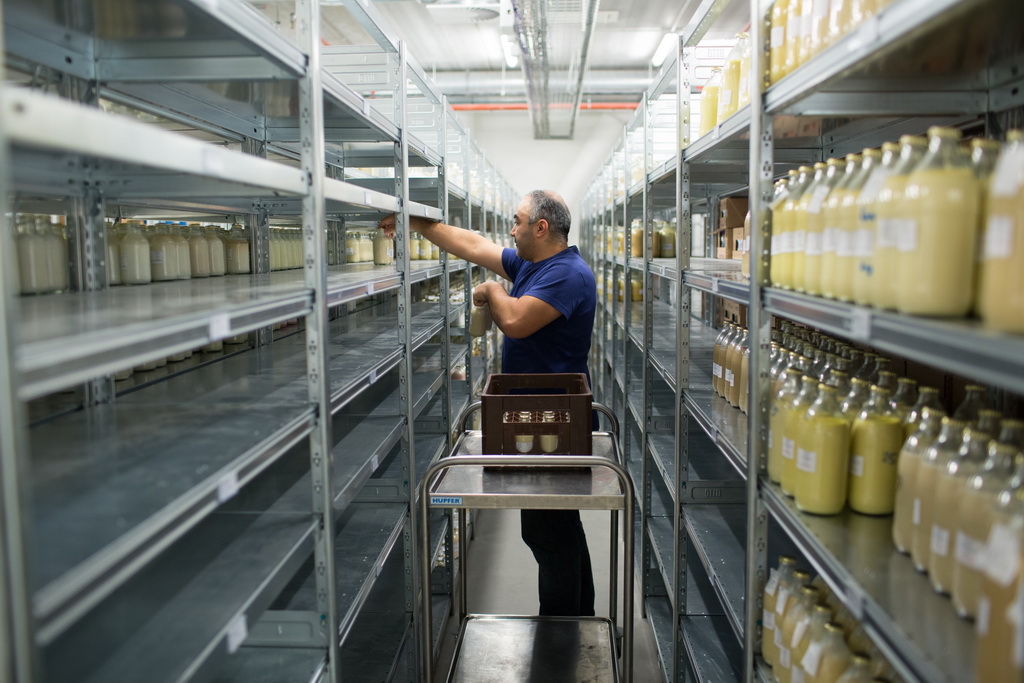 The last part of the product development process includes the upscaling of recipes for factory production, which requires our teams of developers working together on processes that deliver the desired quality. For example, larger scale manufacturing can lead to differences in flow, heating profiles, and blending properties, which can all affect a product's characteristics.
Liquids: creating the optimum customer experience.
The first step in the development of a liquid product is the creation of a recipe that will remain stable not only during the product process but also for up to 12 months on the shelf. Once we are comfortable with the stability of a recipe, we move to the pilot plant where we will conduct a series of experiments to test that stability, e.g. looking at viscosity, particle size and pH.
The product will only work if the patient or consumer is willing to consume it.
Whilst nutrient content and product stability are vital, we also focus our energies on creating as pleasant a customer experience as is possible; the product will only work if the patient or consumer is willing to consume it. That means also looking at taste optimisation as well as ensuring the best possible consistency, e.g. smooth and liquid, and not prone to phase separation.
In response to patient needs, we have also developed a range of medical nutrition products that compact the same nutrition into almost half the volume.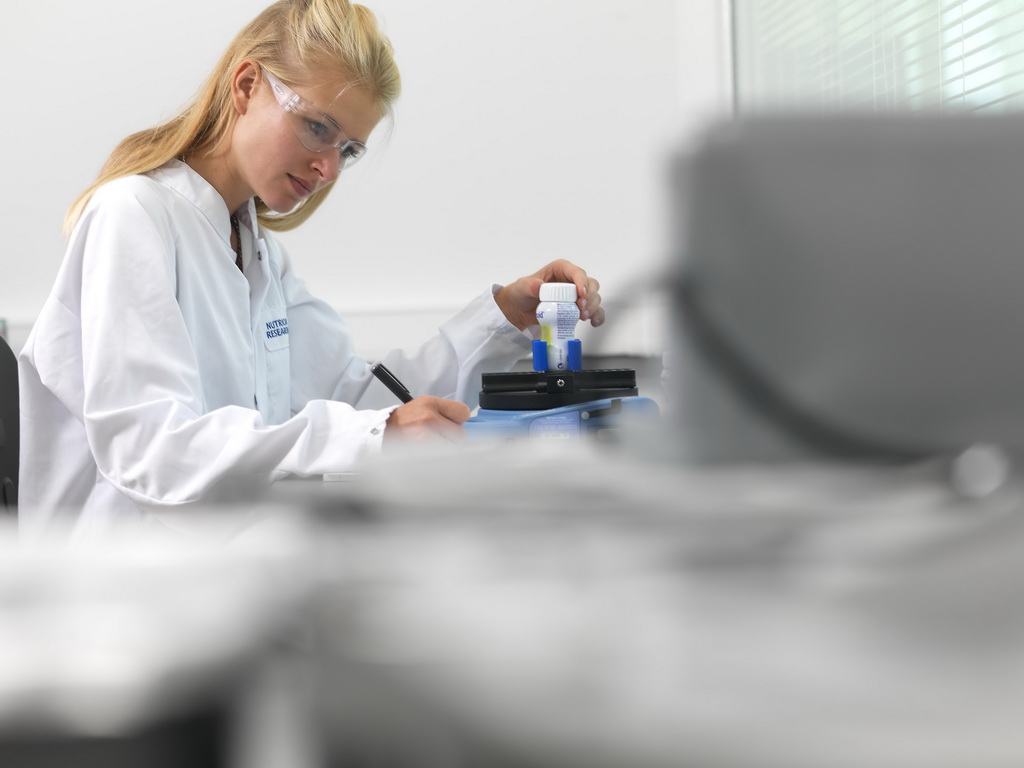 Helping patients comply with their nutrition regimen.
Alongside safety and quality, we put patient needs at the top of our list of priorities, particularly in the development of new and innovative product formats. We place great importance on the product experience, working hard to optimise the taste, texture and appearance of our products as all of these factors will affect how much a patient will consume. Also central to improving compliance is volume, which is particularly important for those who have issues with appetite and/or nausea.
The first to develop compacting technology.
One of our key innovations from a product development standpoint has been compacting – the ability to deliver the same nutritional value in almost half the volume, whilst retaining the same high quality sensory experience which makes it easier for our patients to consume the amount of nutrition that they need.
"One of the big innovations that we brought forward over the last few years is compacting where we bring the same amount of nutrition in a smaller volume than before which makes it more easy for our patients to consume the amount of nutrition that they need."
Cornelly van der Ven, Senior Team Leader, Protein Science
Powders: a two-step process where timing is key.
We use a two-step process for the production of powdered products. Firstly ingredients are spray dried, which involves turning liquid ingredients into powders, providing a stable emulsion after reconstitution. After this process, the ingredients are dry blended.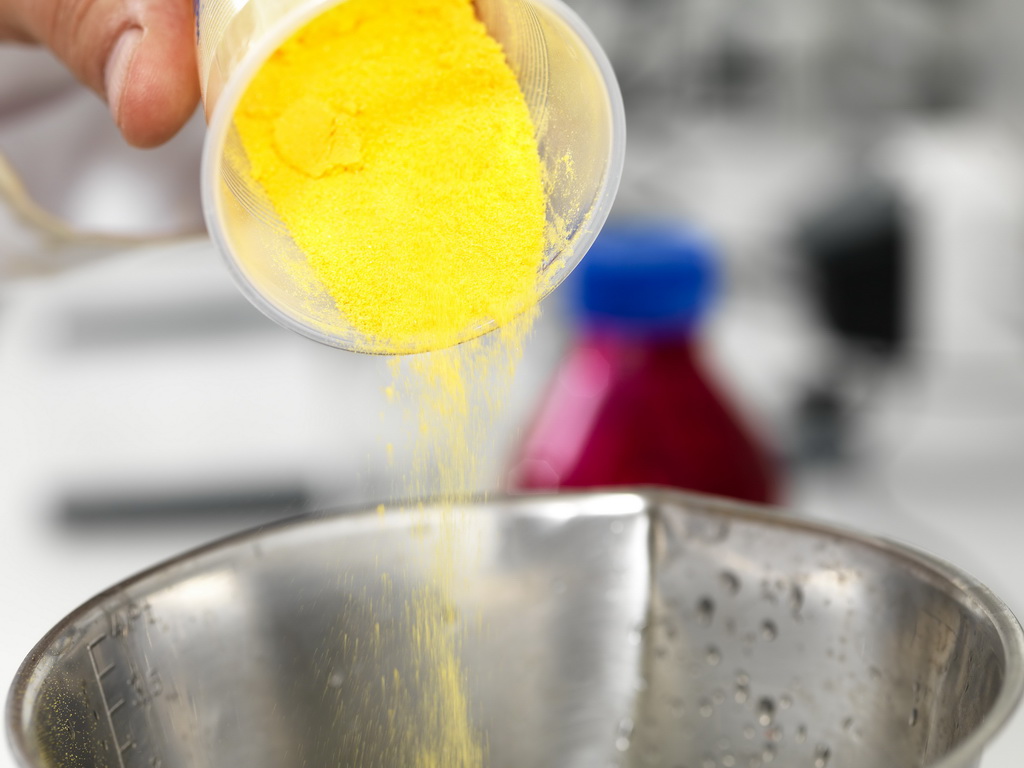 Timing is a key factor in the development of powdered products, and is influenced by the physical properties and microbiological status of the ingredients. For example, heat sensitive ingredients are added during the dry blending stage to avoid possible degradation by the spray drying process.
Dry powders usually have a shelf life of more than 12 months. We subject our powders to a number of tests that ensure they are not susceptible to micronutrient loss or to changes in sensory properties during that time.