As part of our commitment to improving the consumer and patient experience, we have dedicated teams who focus their time on optimizing product packaging. It is their responsibility to guarantee that packages are strong and sturdy enough to preserve the quality of their contents, ensuring that our products are delivered safely to our consumers and patients around the world every day. Furthermore, our teams constantly look at how they can make our packaging more sustainable.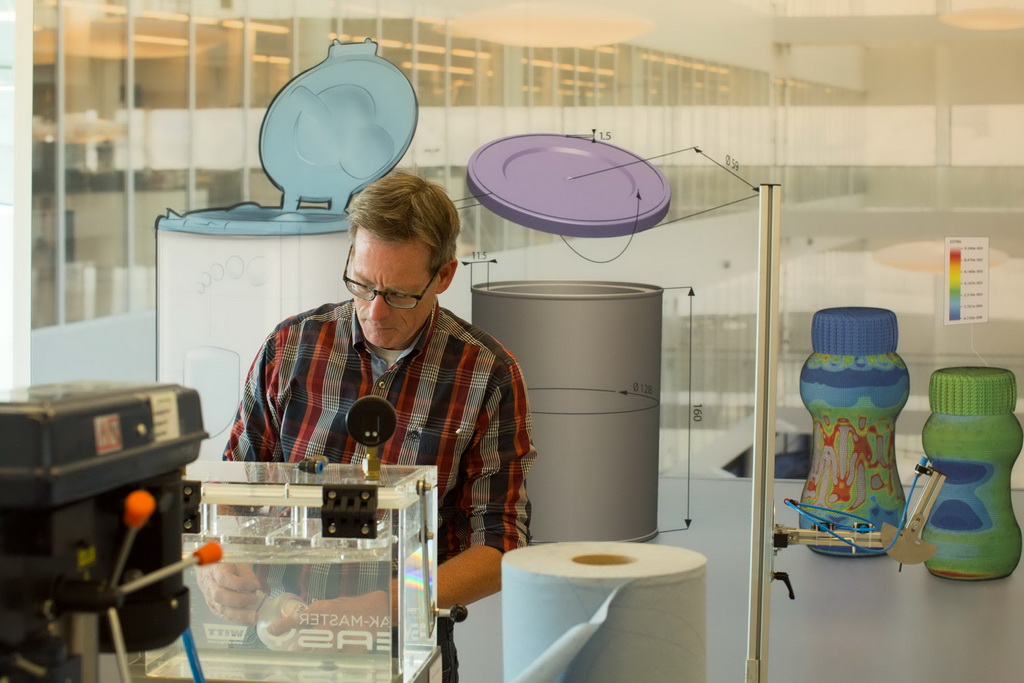 We work hard to make our packaging strong, safe and sustainable.
But their task goes beyond these considerations. Packages also need to be functional and meet the needs of a very diverse consumer and patient population. This means that they not only need to quickly and easily communicate what's inside but also be easy to open and use. For these reasons, we involve consumers and patients at every stage of the packaging development process; it is only via this collaborative process that we are able to validate and test our designs in order to ensure their needs are met.
State-of-the-art technologies support the packaging development process.
Our packaging laboratory at Danone Research & Innovation in Utrecht is a facility with state-of-the-art technologies to support the packaging development process from design and prototyping, up to market launch.
A good product deserves good packaging.
When designing packaging, we look to combine new technology with consumer and patient needs. We work with external suppliers in order to select the best possible materials for the specific needs we are trying to address. For example, if we require a product to have a long shelf life, then new materials with strong barrier properties are fundamental. At any point, we will have several innovation projects ongoing, looking at new formats that not only improve the functionality of the packaging but that also run well on production lines and are environmentally friendly.
Sustainable packaging
We share the same commitment to sustainability as our parent company, Danone; we are always looking for new and innovative ways to make our packaging more environmentally friendly. We continually look to the future, investigating new packaging concepts that integrate quality, intelligence and sustainability.