October 15, 2018
"Precision Nutrition D-Lab aims to bring tailored nutrition to the next level, to be more precise, harnessing data from clinical studies, devices, real-world evidence,"
said Dr. Reshmi Rajendran, director of Danone Precision Nutrition D-Lab, who was one of the incredible women thought leaders in the panel discussion "How Digital Advances can Improve Health Outcomes".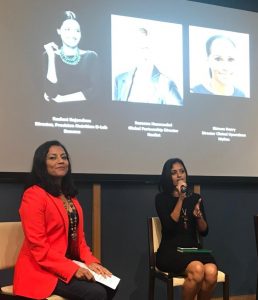 Together with the other panelists: Susanna Hasenoehrl, Global Partnership Director from Healint and Shireen Henry, Director Clinical Operations from MyDoc, the two-hours insightful dialogue on 26th September 2018 explored the scientific and practical dimensions of digital health advances and how it can improve health outcomes in Southeast Asia.
Healthcare Dilemma and Digital Health
Increasing longevity and poor lifestyles are contributing to a massive increase in the demand for healthcare. Emerging markets in Asia in particular find it increasingly challenging to meet the health needs of the people due to the rising healthcare costs, and shortages of healthcare facilities and medical professionals.
However, the digital age holds out the promise of innovative technology – unleashing the power of technology to fundamentally reinvent how care is delivered.
The new digital health model will play a pivotal role in overcoming many of the challenges impeding healthcare delivery i.e. providing what we refer to as the 3 As in healthcare: Affordable, Accessible and A+ quality care.

Digitisation and Disruption
Organisations and companies are disrupting the conventional health model by offering digital healthcare services in new and unique ways, such as mobile health applications (Migraine-Buddy, Healint), wearable devices, telehealth, telemedicine (MyDoc) and personalised/precision nutrition (Precision Nutrition D-Lab, Danone).
Digital health is more than technology adoption, it also includes a shift from "patient-doctor" to "consumer-solution" relationship.
In the digital era, patients want to make informed decisions and wish to own their medical data and records. One the other hand, healthcare professionals desire to monitor and track health condition of the patients but face time and capability constraints to deal with patients' big data.
Data or information could be over-whelming or even meaningless if there is no valuable interpretation or actionable insights.
Challenges and Collaboration
Furthermore, unstructured qualitative and quantitative data – arriving in different formats and from multiple sources using incompatible systems – need to be resolved before the data can be used to derive analytics and consequently algorithms and applications.
The intersection of healthcare and digital, big data, artificial intelligence, cybersecurity data protection, and the relevant laws and regulations covering the protection and movement of patient information, are the subject of much debate today.
This reflects the need for collaboration and partnership among many stakeholders.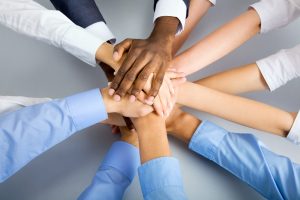 Click here for more information about the event, by the panel moderator Dr. Nashya Haider.
The seminar was organised by Innotech Consultants, who is experienced in medical communications and business development activities for biopharma, digital health, healthcare solutions portfolio.