Human milk is the best possible nutrition for all infants. It provides the optimal nutritional balance for each individual infant, being specifically adapted and uniquely formulated to fully support their growth and development needs for the first six months of life. In fact, the World Health Organization (WHO) recommends exclusive breastfeeding for the first six months, with continued breastfeeding along with appropriate complementary foods for two years and beyond.1WHO, Global strategy on infant and young child feeding. Published on 2003
Breastfeeding has many benefits for infants
The unique composition of human milk provides specific short- and long-term health benefits for the infant including: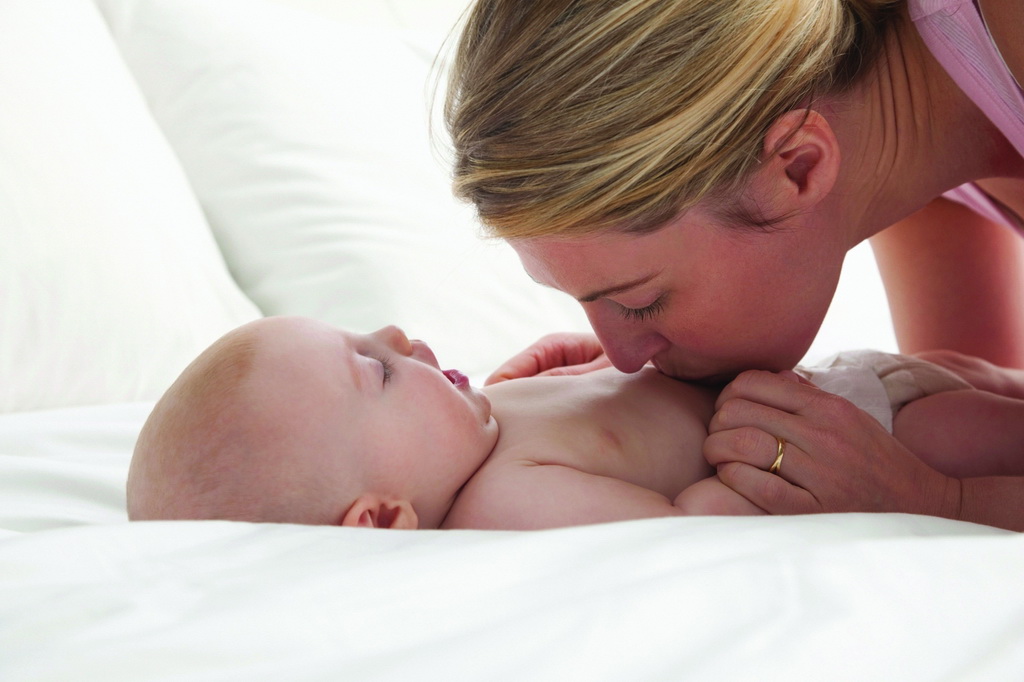 Breastfeeding has positive effects on mothers too
Alongside the numerous benefits for infants, breastfeeding also has many benefits for the mother. In the short term, breastfeeding can help with post-partum weight loss28Wiklund, et al. Public Health Nutrition. Published on 2012;15:67-74 ,29McClure, et al. Obesity (Siver Spring). Published on 2011;19:2205-13 and may have a positive influence on mental health.30Dias, et al. J Affect Dis. Published on 2015;171:142-54 ,31Susman, et al. Am J Psychiatr. Published on 1988; 145(4): 498-501 ,32Brunton, et al. J Neuroendocrinol . Published on 2008; 20(6):764-76 In the long term, breastfeeding mothers have a reduced risk of reproductive cancers33Stuebe, et al. J Perinatol. Published on 2009;30(3):155-62 ,34Ip S, et al. Breastfeeding Med. Published on 2009;4(S1):S-17 ,35Collaborative Group on Hormonal Factors in Breast Cancer. Lancet, Published on 2002;360(9328):187-95 ,36Luan, et al. Am J Clin Nutr . Published on 2013;98(4):1020-31 as well as a reduced risk of metabolic and cardiovascular diseases, including diabetes and hypertension.37Dewey KG, et al. Am J Clin Nutr. Published on 1993;58(2):162-66 ,38Chouwdhury Acta Paediatr, Published on 2015 ,39Schwarz E B, et al. Am J Med. Published on 2010;123(9), 863-e1 ,40Stuebe A M/ et al. J Am Med Assoc. Published on 2005;294(20):2601-2610

Breastfeeding provides key health benefits for infants and can have positive health consequences for the mother.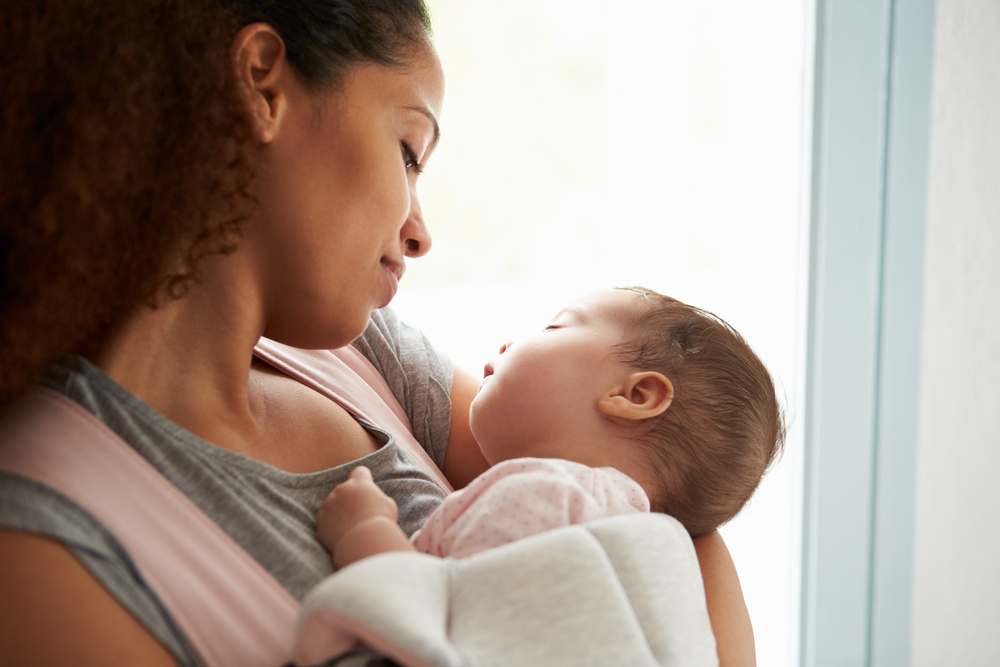 Human milk: psychological and physiological benefits for the first six months – and beyond.
The healthy growth and development of children is firmly rooted in their nutritional intake during their first 1000 days of life. Breastfeeding is the best possible nutrition an infant can receive, with the WHO recommending human milk as the sole source of nutrition for the first six months of life. But the benefits of breastfeeding go far beyond the delivery of nutrition. Breastfeeding enhances not only the bond between infant and mother,41Jansen, et al. Developmental review. Published on 2008;28:503-521 ,42Hahn-Hobrook, et al. Women's health Psychology . Published on 2012;17:414-439 but also both of their emotional development.43Jansen, et al. Developmental review. Published on 2008;28:503-521 ,44Hahn-Hobrook, et al. Women's health Psychology . Published on 2012;17:414-439 ,45Anderson, et al. Pediatrics. Published on 2011;129(1):132-140 ,46Handbook of Attachment, Second Edition, Theory, Research and Clinical, Jude Cassidy & Phillip R Shaver, Edite 2, Utgever Guilford Press. Published on 2006; ISBN 1606235842, 9781606235843 In addition, human milk also has a variety of physiological benefits, including positive influence on the infant's immune system and the development of a healthy, functioning gut, as well as enabling the development of taste preferences later in life.47Lonnerdal B O, J Nutr. Published on 1986;116(4):499-513 ,48Vaglio, et al. Communicative & integrative Biology. Published on 2009;2-3;297-281 , 49Cooke, et al. Appetite. Published on 2011;57(3):808-811

The documents below outline our conviction that human milk is the optimal nutrition for infant feeding.
View References
1, 16
WHO, Global strategy on infant and young child feeding. Published on 2003
2
WHO, Kramer MS and and Kakuma R, Optimal duration of exclusive breastfeeding (Review). Published on 2001
3
WHO, Infant and young child feeding data by country. [Online]. Available:

http://www.who.int/nutrition/databases/infantfeeding/countries/en/

4
Sachdev, et al. Lancet. Published on 1991;337:929-33
5
WHO, Breastfeeding and the use of water and teas. Published on 1997
6
Agostoni, et al.J Pediatr Gastroenterol Nutr. Published on 2009:49:112-25
7
Horta, et al. Food Nutr Res. Published on 2013;57:20823
8
WHO, Kramer, et al. Optimal duration of exclusive breastfeeding (Review). Published on 2001
9
Victora, et al. Lancet Glob Health. Published on 2013;3(4):e199-e205
10
Lamberti, et al. BMC Public Health. Published on 2011;11Suppl 3:S15
11
Rebhan, et al. Acta Pædiatrica. Published on 2009;98(6): 974-80
12
Agostoni, et al. J Pediatr Gastroenterol Nutr. Published on 2009;49(1):112-25
13
Michaelsen, et al. Gesundheitswesen. Published on 2008;70(S 1):S20-S1
14
Gluckman, et al. N Engl J Med. Published on 2008;359:61–73
15
WHO, Implementing the Global Strategy for Infant and Young Child Feeding: Geneva. Published on 3-5 February 2003
17
Jansen, et al. Dev Rev. Published on 2008;28:503-21
18
Hahn-Holbrook, et al. Womens Health Psychol. Published on 2012;17:414-39
19
Dias, et al. J Affect Disord. Published on 2015;171:142-54
20
Stuebe, et al. J Perinatol. Published on (2009) 30(3), 155-62
21
Susman, et al. Am J Psych. Published on 1988;145(4):498-501
22
Brunton, et al. J Neuroendocrinol. Published on 2008; 20(6): 764-76
23
Handbook of Attachment, Second Edition: Theory, Research, and Clinical; Jude Cassidy & Philip R Shaver; Editie 2, Uitgever Guilford Press. Published on 2008; ISBN 1606235842, 9781606235843
24
Lönnerdal B O, J Nutr. Published on 1986;116(4):499-513
25
Mennella J A, Textbook on human lactation. Amarillo, TX: Hartmann PE, Hale T, editors, Hale Publishing. Published on 2007:403–14
26
Mennella J A, et al. Pediatr. Published on 2001;107:e88
27
Hanson, et al. Ann N Y Acad Sci. Published on 2003;987:199-206
28
Wiklund, et al. Public Health Nutrition. Published on 2012;15:67-74
29
McClure, et al. Obesity (Siver Spring). Published on 2011;19:2205-13
30
Dias, et al. J Affect Dis. Published on 2015;171:142-54
31
Susman, et al. Am J Psychiatr. Published on 1988; 145(4): 498-501
32
Brunton, et al. J Neuroendocrinol . Published on 2008; 20(6):764-76
33
Stuebe, et al. J Perinatol. Published on 2009;30(3):155-62
34
Ip S, et al. Breastfeeding Med. Published on 2009;4(S1):S-17
35
Collaborative Group on Hormonal Factors in Breast Cancer. Lancet, Published on 2002;360(9328):187-95
36
Luan, et al. Am J Clin Nutr . Published on 2013;98(4):1020-31
37
Dewey KG, et al. Am J Clin Nutr. Published on 1993;58(2):162-66
38
Chouwdhury Acta Paediatr, Published on 2015
39
Schwarz E B, et al. Am J Med. Published on 2010;123(9), 863-e1
40
Stuebe A M/ et al. J Am Med Assoc. Published on 2005;294(20):2601-2610
41, 43
Jansen, et al. Developmental review. Published on 2008;28:503-521
42, 44
Hahn-Hobrook, et al. Women's health Psychology . Published on 2012;17:414-439
45
Anderson, et al. Pediatrics. Published on 2011;129(1):132-140
46
Handbook of Attachment, Second Edition, Theory, Research and Clinical, Jude Cassidy & Phillip R Shaver, Edite 2, Utgever Guilford Press. Published on 2006; ISBN 1606235842, 9781606235843
47
Lonnerdal B O, J Nutr. Published on 1986;116(4):499-513
48
Vaglio, et al. Communicative & integrative Biology. Published on 2009;2-3;297-281
49
Cooke, et al. Appetite. Published on 2011;57(3):808-811